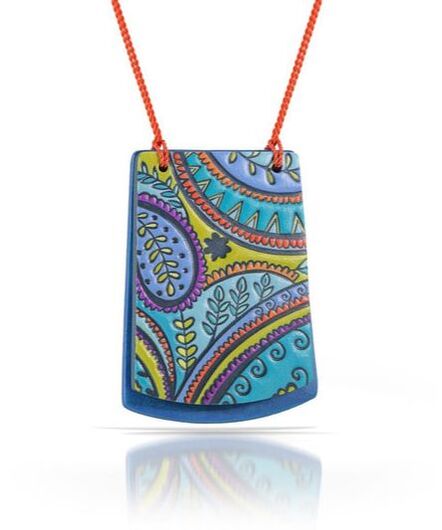 Cavatica Designs is a thoughtfully crafted collection of ceramic jewelry created by artist, Courtney DeYoung. Courtney's process for making jewelry is slow and sincere. She creates each pendant one piece at a time in her home studio. She approaches her work with a strong connection to process, skill, and materials, holding artisanship in high regard. Her work is hand formed from ceramic clay, kiln fired and carefully hand-painted with an eye for fine detail and vibrant color.
​To purchase, please visit Courtney's Shop using the link above. Stay connected by following @cavaticadesigns on Instagram or Facebook and receive special promotions by signing up for her newsletter (link above).

​Thanks for visiting and have a terrific day!